Autoscale your Citrix Apps and Desktops Workloads in the Cloud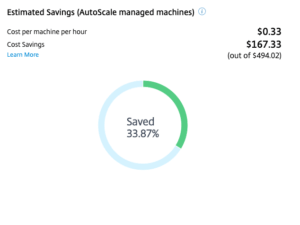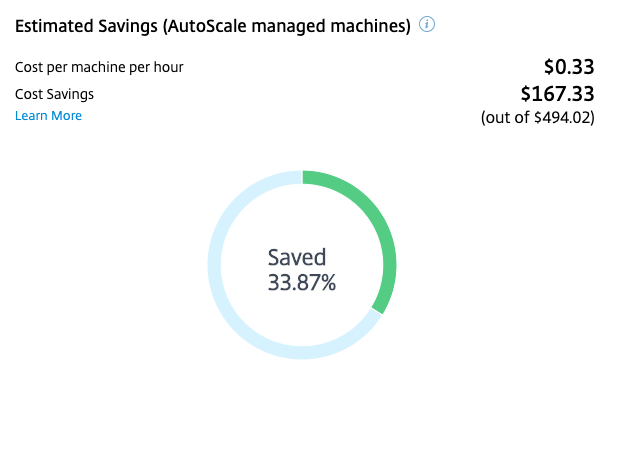 Earlier, I wrote an article on the Citrix blog about Machine Creation Service on Google Cloud Platform. One of the things you also get with MCS is Autoscale.
What is Autoscale?
Autoscale allows you to scale your Citrix Apps and Desktops workloads up or down, depending on the demand from your users. Autoscale will boot up new workloads, depending on demand or on a certain schedule. This means that, when no one is working and not using any resources, it will shut down workloads. When users are coming back to work, workloads will boot up to meet the demand.
What does it mean for me?
With Autoscale, you can make sure, that you do not have unused resources in your data center or in your cloud environment. If you run your workloads in Azure, AWS or GCP, you can save a lot of money if you enable autoscale. All the workloads that are not being used, will be shut down and you will not pay those resources anymore. Next morning the workloads will boot up again and will be available for the users. You can scale-down in one region and scale-up in another region so the resources are always closest to the users.
How to use Autoscale
You can configure Autoscale by editing your Delivery Groups in Studio. Here you can set up how you want to scale your workloads. You can configure anything from scheduling to power-off delay. If you put in a "Machine cost", you will be able to see your savings in Citrix Director. It is also possible to force a certain number of machines to run at a certain time of day to make sure that you have enough workloads running.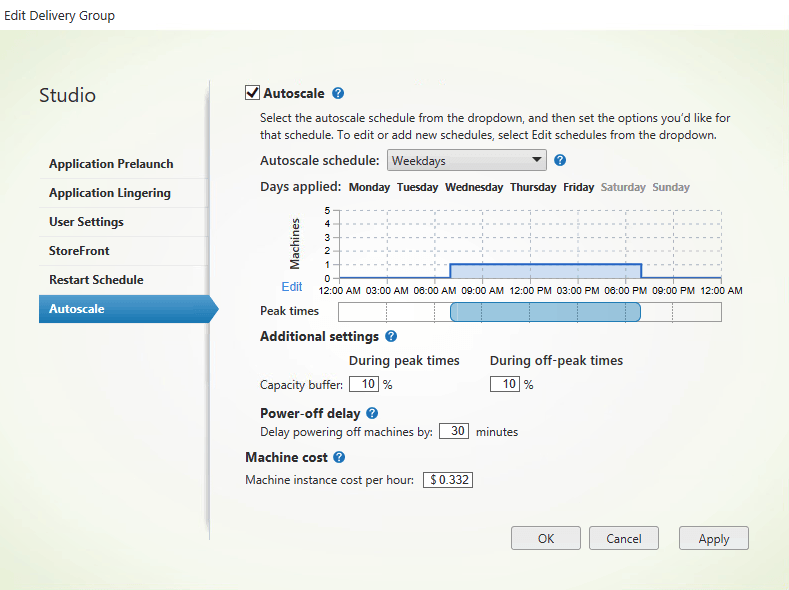 Conclusion
If you are running your workloads in a cloud, where you are paying for time-based resource use, Autoscale is a must. It saves you a lot of money and at the same time, it also makes sure that you have enough resources for your company's needs.