Citrix Health Assistant is replacing XDPing
For years we have been using XDPing for trouble shooting VDA registration in XenApp and XenDesktop. XDPing has now been replaced with Citrix Health Assistant.
Citrix Health Assistant is an application that you can download from citrix.com. It is very easy to use. It is a desktop application instead of command line tool.
All you need to do is launch Citrix Health Assistant and click "Run Check Now". If you want to run the check on a different VDA, you can type in the FQDN of the server and the user credentials for that server and click "Run Check Now".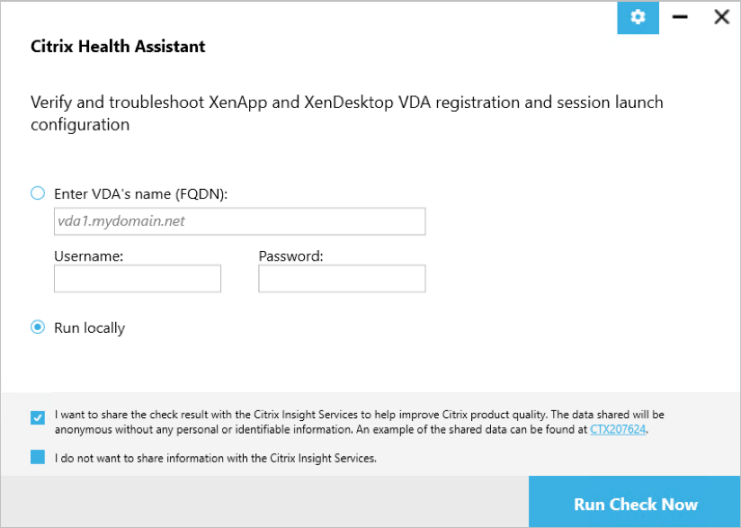 The Citrix Health Assitant checks for all the things that are needed for the DDC to communicate with the VDA and back again.
If one of the things fail, you will be told what you need to change or configure in order to get it to work.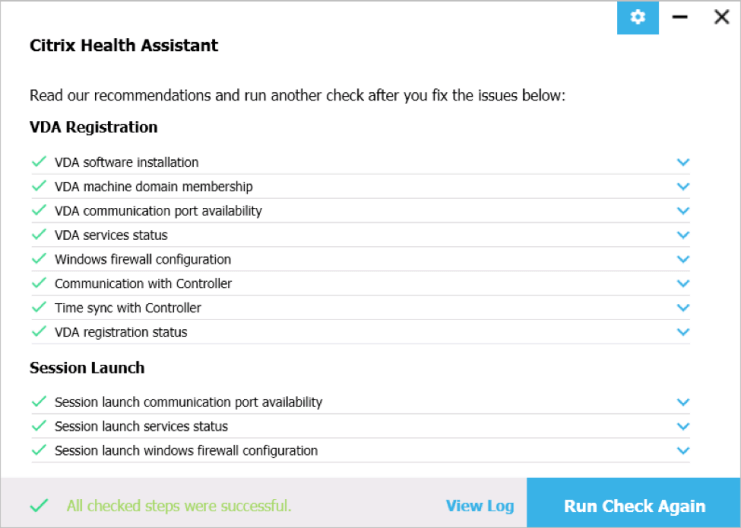 Many hours can be spent on troubleshooting on why your VDAs are not registering on your DDC. With this tool, it is a lot easier to figuring out why.
You can download the latest version of Citrix Health Assistant from the link below.