VeridiumID gives Easy and Secure access to Apps and Desktops
VeridiumID integrates perfectly into Citrix XenApp and XenDesktop and gives users easy and secure access to their apps and data. VeridiumID can be used as the primary authentication or as the second authentication. The whole idea is to avoid users having weak passwords. With Veridium, you are making the users the password by using biometrics on your phone. VeridiumID has an app for iOS and Android.
If you are using VeridiumID as the primary authentication, which is my favorite, you will get presented Storefront like the picture below. You only need to enter your username.
Once that is done, you will get a notification on your phone from the VeridiumID app. Swipe the notification and it will take you to the VeridiumID app and you can authenticate by using fingerprint or FaceID.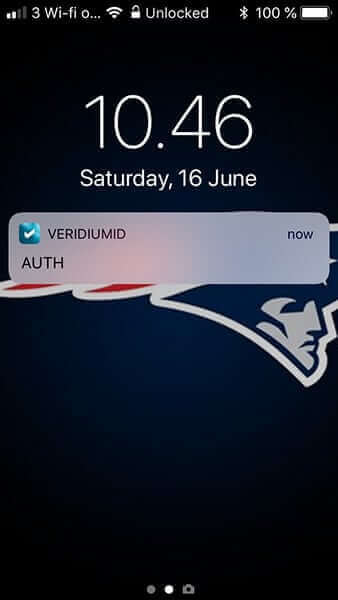 The app will give you a message if the authentication is successful or not and based on that, you will get access to your apps and files.
How is VeridiumID more secure?
VeridiumID is using biometrics for authentication. This means that the users do not have a password and hackers cannot hack something that does not exist. The whole discussion in the IT Department about the company's password policy is gone. It is a discussion that has been going for decades. Now you no longer have to worry about that anymore.
ServiceDesk will love you
We have all been there. Not remembering our password. We just came back from a well-deserved vacation and we have no idea what our password is. Most companies do not have a self-service password reset solution, even though talk about it. The only option is to call ServiceDesk and get a new password. People forgetting their password happens more often than you think. All of that is history. Again, with biometrics, you can't forget your password, because you are it.
If you want to try it out, you can request a demo at VeridiumID's website.