XenServer will not boot after installation
The other day, I installed XenServer 6.2 on my new Lenovo ThinkCentre. That would be a great idea since Citrix announced that XenServer is now Open Source.
After the installation was done, I was not able to boot on the new installation of XenServer. After some asking around, I found this solution:
Boot on the XenServer Installation Media
The first thing you need to do is to boot up your host on the XenServer installation media.
Type menu.c32
Once you get to the installation screen, you need to type
menu.c32
and press enter. (See screenshot below)
Edit installation string
Press the "Tab" button on your keyboard. The installation string will now appear in the command line. Just before the last '—', type
disable-gpt
as the picture below and press enter.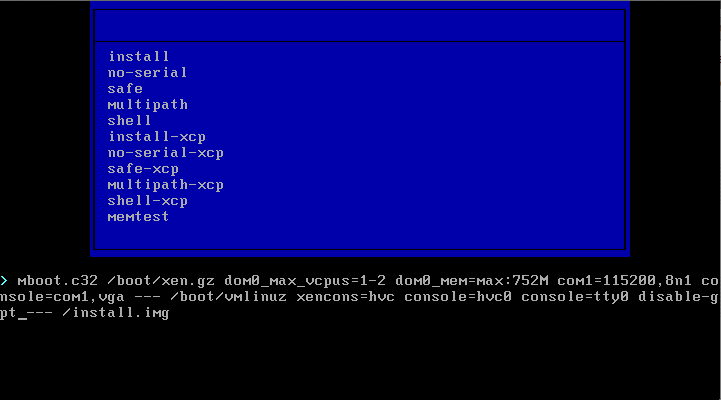 Run through the installation as you always do. After the installation is done XenServer will now boot up.
This issue can be experienced on Lenovo computers and IBM servers.